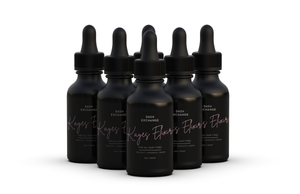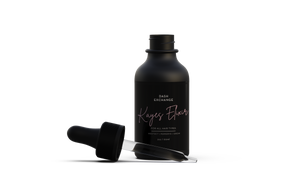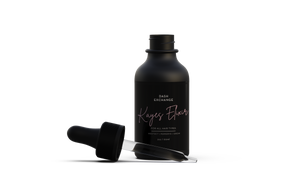 Kayes Elixir
What is Kayes Exlir? It's a natural blend of oils specifically designed to protect, grow & preserve your natural hair. Kayes Elixir has several uses:
Hair Growth.
Heat Protectant.
Styling Oil.
Dry Scalp Relief.
Hot Oil Treatment.
Shine.
Extra kick to protect, grow & preserve your natural hair enjoy!!Pressing Oil.
Here are 3 examples of how I love to use Kayes Elixir. After shampooing & conditioning my tresses I take 2-3 drops of the elixir into my hands and run it through the ends of my hair then proceed styling my hair. By using Kayes Elixir on the ends of my hair I'm protecting the porous ends from any heat so it doesn't damage.
Another one of my favorite ways to use my Kayes Elixir is as a scalp oil under my weave. I like to use the dropper from the elixir to get in between my braids after a new weave it helps to keep my scalp soothed, moisturized & aids in my healthy hair journey.
Lastly I use it as a pressing oil on my clients hairline/edges, I take one drop on my finger and rub the elixir into the roots before I use the pressing comb I find that the hair gets much straighter after one or two strokes from the pressing comb avoiding heat damage and hair breakage from the marcel & plug in combs.
Kayes Elixir's main ingredients are Amla, Castor & Palm Oil plus an